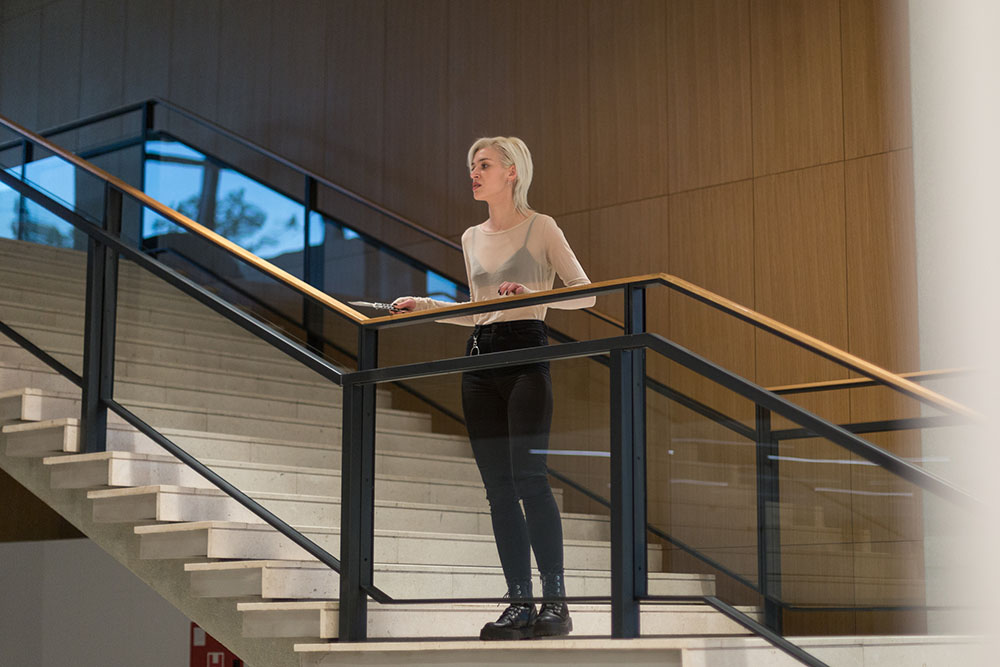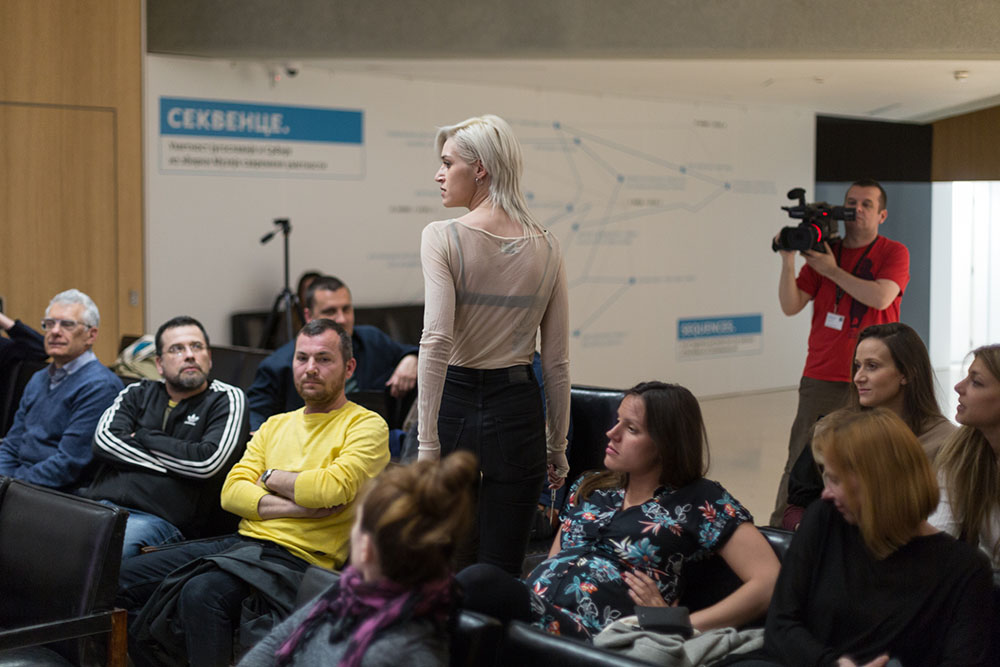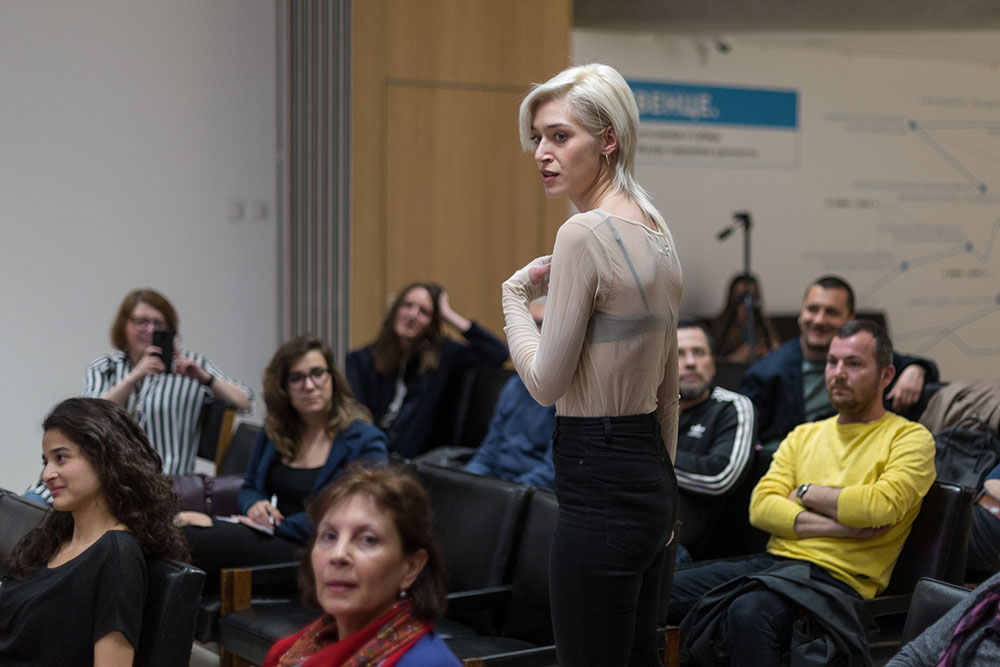 Hybrid Song
2019
-
Delegated performance, performed by Andrea Tešanović
Museum of Contemporary Art Belgrade, Serbia
Been stolen by someone
I thought I knew
Come to me
and I'll tell you what's wrong
I don't know where I'm going
But I'm headed somewhere
The more I talk about it,
the less I do control
I wonder,
I wonder
who started all this
oh
Am I gonna do this alone?
To the night,
will you follow me?

-
WHAT COULD/SHOULD CURATING DO?
International curatorial course
Lecture by Patric Flores at
Project is commissioned by
WCSCD
and organized by Biljana Ciric
Photo: © Nemanja Knežević