---
---
2013

-
Five photos from five different photographers, dimension variable
National Museum, Belgrade, Serbia


Work Is this real life was created out of the need to provoke a situation in which an art object displayed in the museum environment (in this case the Exhibition hall of the National Museum in Belgrade) was denied of challenging the visual experience of the viewer. Metal structure bearing the inscription Is this real life is set in a circumstance that does not allow it to be seen or perceived within the usual exhibition con- ditions, thereby raising questions about the meaning and the status of a work of art in situations where its physical existence in a certain space can not be confirmed by an observer. Is the art work a self-referential category which existence becomes legitimized by the act of author's creation or is its identity determined by exposing and presenting it in the space available to the public: this presents a dilemma that very often occupies me within the uncertain functioning conditions in the local art community, and which indirectly affects, as well as limits my art practice. Is this real life, not only because of the direct text message, but also for its monumental dimensions, pretends to establish communication with the environment and the audience that it is exposed to. With the intention to deny this ability to directly penetrate into the space of the observer and realize its culturally and socially superior status, I am placing the work in the space of dysfunctional National Museum, next to seminal works recognized by the national history of art that are, as well, for more than ten years in the state of invisibility. The auto-dematerialized artistic act is further deprived by my own, the author's control – by inviting five photographers (Aleksandrija Ajduković, Nemanja Knezević, Goran Micevski, Mihailo Vasiljević, Ivan Zupanc) to document this work in the manner they feel it should be done, the need for interpretation of works of art is being re-questioned. Photographic documents become the only evidence of the existence of this work that was permanently removed after the photo-shooting.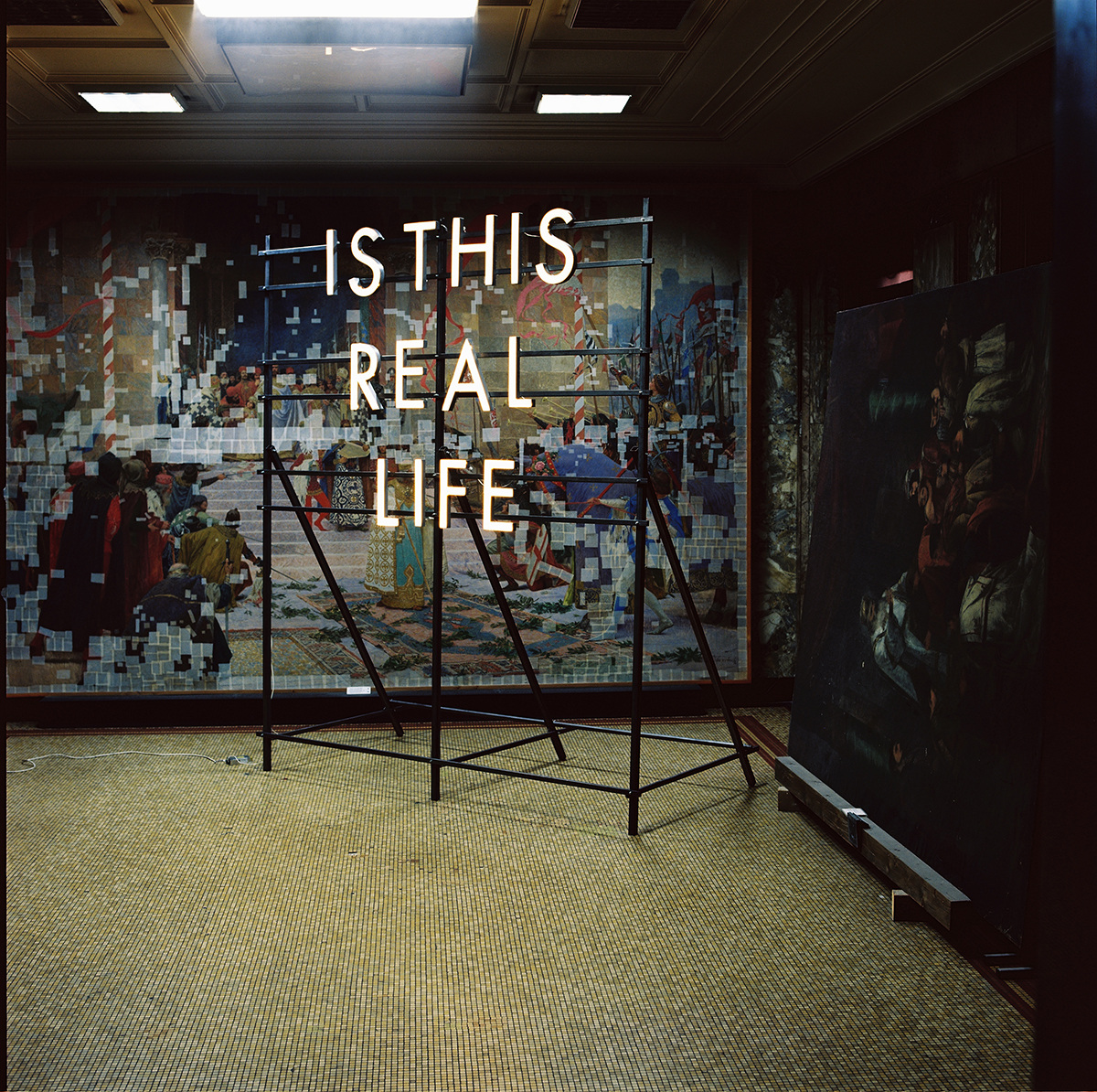 ---
---